Our Services
We specialize in transforming existing residences into beautiful, new living spaces. Whether you need interior renovation or reconstruction, we're your remodelers.
Cities we service
Coast to Coast Restoration services the Bonsall, Cardiff by the Sea, Carlsbad, Del Mar, Encinitas, Escondido, Oceanside, Poway, Rancho Bernardo, Rancho Santa Fe, San Marcos, Solana Beach, and Vista.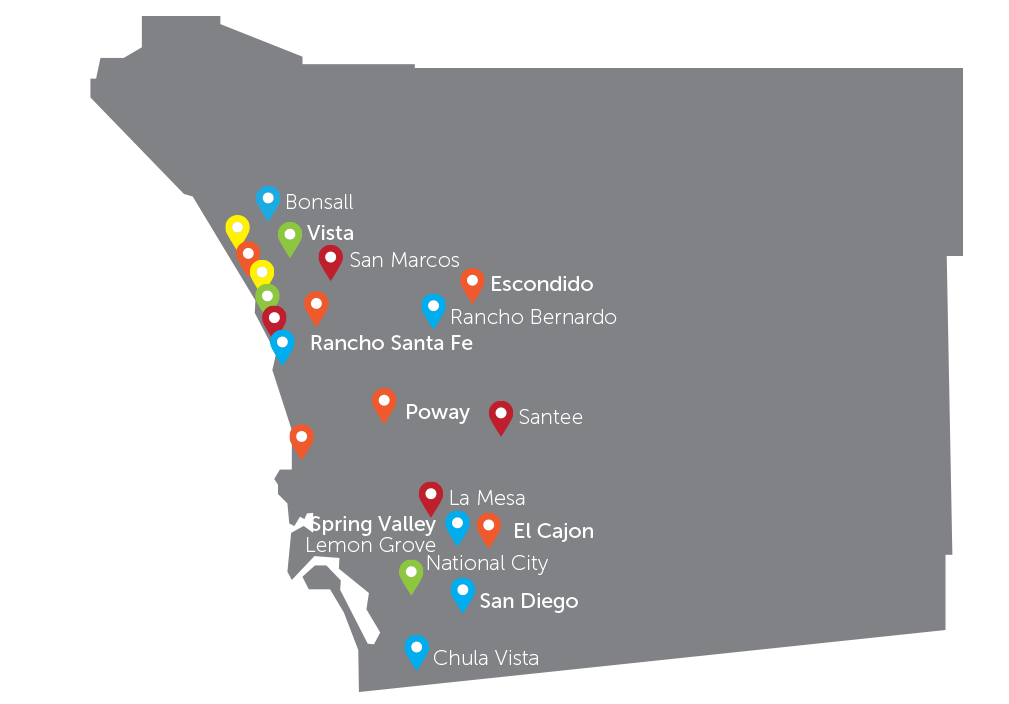 I was very pleased with C2C for my renovation. I wanted an 'open concept' living area and that's exactly what I got. From the very beginning of the project Jon took my ideas and with his expertise made it truly original. The crews work ethic was very professional and the quality of work was superior. They were always on time which I really appreciated. Ryan oversaw our project and was always quick to respond whenever we reached out. He even took me to the flooring and stone yards to help pick out the materials we used. They were timely, professional and very accommodating. They made the remodel seamless, ahead of schedule and on BUDGET! I would high recommend them for any future projects.
NANCY S.
SAN MARCOS, CA


Can I give more than 5 stars?  Our flooded kitchen was restored by C2C.  David worked with our insurance company and handled everything smoothly.  Tiffany kept track of everything financial and responded to us very quickly whenever we had a question or wanted to give her info.
Christian coordinated everything (no small task, believe me!).We had the best experience with C2C.  These guys are not only professional, but they're also personable and fun.  We'll be using them in the future for our bathroom remodels.
When the job was finished, we just stood in the kitchen smiling – it's beautiful!
GERMAINE S.
SAN DIEGO, CALIFORNIA

We are very happy with our kitchen remodel. From The initial quote to completion of construction and everything in between was so easy due to their great customer service. They were there every step of the way. Special thank you to Ryan who managed our project and Liam who did a good amount of the work. Not only were we so happy about the final product but it was an overall great value compared to other quotes we received. Looking forward to doing business again when we are ready for the next.